Dancing with my Father: His hidden past. Her quest for truth. How Nazi Vienna shaped a family's identity (Paperback)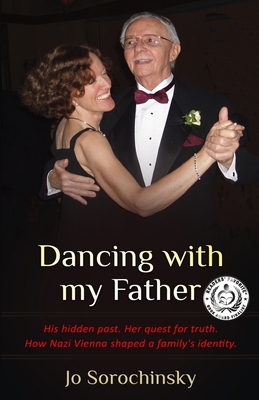 $25.34

Usually Ships in 1-5 Days
(This book cannot be returned.)
Description
---
Does a child have the right to know a parent's history? Does the key to one's identity lie within that history?
Raised as a Catholic in Ireland and Canada, the author of Dancing with my Father thought so as she probed her father's past, at a loss to understand why he spent so much of his life hiding and fearing it. After all, he painted his early years in Vienna as filled with light and music. Decades passed before he would talk about the dark side that he had left behind in Vienna, when he fled alone, as a teenager, to Ireland in 1939.
Though he finally broke open the secrets of his history, was he ever able to see himself in the enormity of those times and forgive himself?