The 18th Race (Paperback)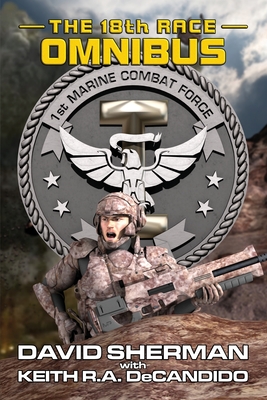 $37.40

Usually Ships in 1-5 Days
Description
---
The Complete Saga of the 18th Race Series in One Omnibus Edition
We are not alone
In exploring and colonizing the galaxy, humanity discovers evidence of eighteen sentient species. Seventeen of them had not developed interstellar travel. Those were destroyed by the species that did reach the stars. That space-faring eighteenth annihilated the human colony on the Semi-Autonomous World Troy.
A Marine Force Recon platoon sent to investigate is wiped out almost to the last man. In reaction, the North American Union assembles the largest army seen since the major wars of the 20th Century.
Things seem grim for Troy and its defenders as a new Duster fleet arrives and attacks the remaining warships of Task Force 8, in orbit before landing a huge invasion army meant to defeat the Human forces.
And back on Earth, the NAU President must decide humanity's next course of action, even as scientists try to discover the Dusters' secrets to help the soldiers, sailors, and Marines win-
-and time is running out
Includes Issue in Doubt, In All Directions, To Hell and Regroup, and the bonus short story "So Not] Like Dogs," from the anthology Dogs of War.