The Camping and Caravan Holiday Journal: Capture All of Your Adventures, Stories and Moments RV Travel Journal (Paperback)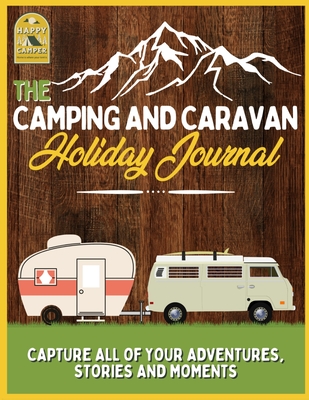 $15.54

Usually Ships in 1-5 Days
(This book cannot be returned.)
Description
---
Capture all of those special memories, moments and experiences from your adventures in one handy location.
The Camping and Caravan Holiday Journal has been designed specifically for you to capture all of those important details when enjoying the beautiful outdoors.
The two-page format was designed and tailored with 5 key purposes:
(1) Key details of the journey
(2) Features and information of each camping site
(3) Overall satisfaction of the camping ground, amenities and additional services
(4) Details of your experiences, adventures and activities
(5) Memories, moments and the people you met
At the rear of the journal, three additional sections have been included to add additional photos or information, template pages to include contact details of new friendships and a vehicle logbook to detail servicing and maintenance.
Product Features:
- Over 100 pages to capture and record your camping details and experiences.
- Divided into four east reference sections
- 8.5 x 11 inch to provide ample space to include information + larger font size
- 2-page format per trip
- Appealing and unique cover design with gloss cover for additional durability
- Available in Paperback or Hardback. Note: This option may not be available in all countries.
The Camping and Caravan Holiday Journal is your perfect camping companion
To purchase your copy of The Camping Journal, just scroll up and click the Buy Now button.