Handbook for the New Paradigm (3 books in 1): Volumes I, II, III (Paperback)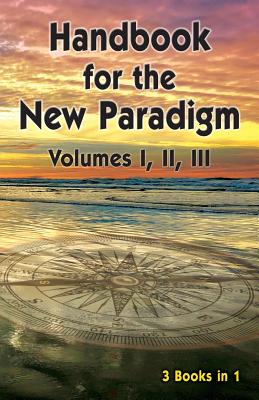 $21.35

Usually Ships in 1-5 Days
(This book cannot be returned.)
Description
---
Handbook for the New Paradigm Volume I
The messages in Volume I will lift mankind from the entrapment of the victim consciousness that keeps the level of experience ensnared in fear and frustration. Humanity was intended to live, not in luxury, but in abundance. The information will lead all that read and reread with an open mind to the discovery of the truth of who and what they truly are. The end of the search for these answers is provided at last in clarity and conciseness.
Embracing the Rainbow Volume II
The messages in Volume II will guide its readers to accept the concepts contained within them for the purpose of creating a new life experience for the "humans becoming" on planet Earth. It contains surprising truths of some of the shocking deceptions intentionally taught that limit and separate mankind from their opportunities for spiritual evolvement. It defines how it is possible to freely create ones own destiny and heal the planet and humanity as a whole living entity.
Becoming Volume III
The messages contained in Volume III are offered for the continued realization of who and what each human being truly is. The consciousness changing information each volume contains brings forth the understanding that humanity on this planet is, in reality, a whole and holy awareness. Individuals making the choice to pursue a new course of thought will lead the way to different interaction with each other and will in time create a new paradigm of human experience for the planetary whole.