Legion of the Damned (Space Marine Battles #8) (Paperback)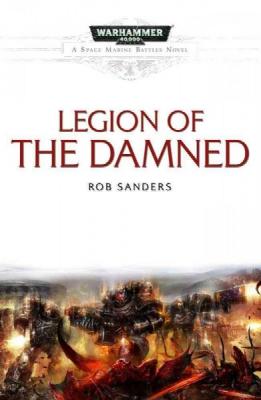 $12.99
Email or call for price
Description
---
The Excoriators seem powerless to protect the small cemetery world of Certus Minor from the berserk World Eaters, but their salvation soon comes from a wholly unexpected quarter...

Following the trajectory of a blood-red comet, the berserk World Eaters blaze a path of destruction across the galaxy in its wake. The small cemetery world of Certus Minor appeals to the Space Marines of the Excoriators Chapter for protection, but the force dispatched to deal with this grim threat is far too small and their losses against the renegades are high. Just as all seems lost, salvation is borne out of legend itself as sinister spectral warriors descend upon this planet of the dead, and the enemies of the Imperium come face to face with those who have already travelled beyond the realm of the living...
About the Author
---
Rob Sanders is a writer who teaches and a teacher who writes. Every day he goes to Mintz Elementary School in Brandon, Florida, to teach students about books and words and reading and writing. Then he heads back home to write fierce and funny picture books for kids. Rob likes to grow things, teach things, learn things, and read things. He's definitely an earthbound human, but he has high-flying ideas, hopes, and dreams. Nothing gets him soaring quite as much as hearing boys and girls say, "Read it again!" Visit Rob's website at RobSandersWrites.com.