Talon (Paperback)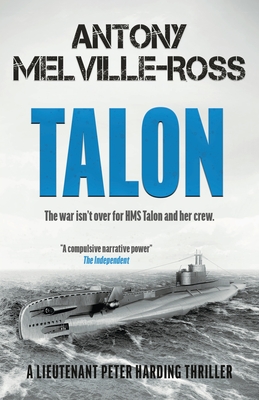 $12.99

Usually Ships in 1-5 Days
Description
---
The end is just the beginning for Lieutenant John Gascoigne and HMS Talon...
The war in Europe is over. But on the other side of the world Lieutenant John Gascoigne takes command of HMS Talon, a submarine patrolling the treacherous waters of the Java Sea. Gascoigne is a man haunted by past loyalties; by the ever-present ghost of a woman he loves, but can never have.
The constant successes of the American submarine commanders, his allies and rivals, only fuel his resentment of the present. Gascoigne is desperate for success on Talon, and he will take any risk to get results. But a Japanese destroyer is a formidable target - even when dead in Talon's sights . . .
Talon is a thrilling and captivating wartime adventure, perfectly suited for those who enjoy classic nautical tales.