The Reimagining Ireland Reader: Examining Our Past, Shaping Our Future (Paperback)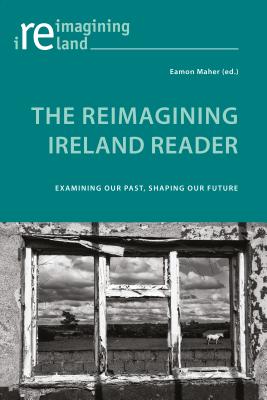 The Reimagining Ireland Reader: Examining Our Past, Shaping Our Future (Paperback)
$44.62
Usually Ships in 1-5 Days
(This book cannot be returned.)
To mark the fact that the Reimagining Ireland series will soon have one hundred volumes in print, this book brings together a selection of essays from the first fifty volumes, carefully chosen to give a flavour of the diversity and multidisciplinary nature of the series. Following a chronological order, it begins with an essay by Luke Gibbons tracing the roots of modernity from the middle decades of the nineteenth century and concludes with Michael Cronin's discussion of time and place in global Ireland. In between, the reader will find a rich variety of essays on literary criticism, poetry, drama, photography, modernity, advertising, visual culture, immigration and feminism.
This is a collection that will appeal to anyone with a scholarly or personal interest in the cultural forces that have shaped modern Ireland. It is also a testament to the rude good health of contemporary Irish studies, showcasing the work of a talented array of established and emerging scholars currently working in the area.
Eamon Maher is Director of the National Centre for Franco-Irish Studies in IT Tallaght. His main areas of interest are the twentieth-century novel in Ireland and France, representations of Catholicism in literature and Franco-Irish relations. He has written, edited and co-edited a number of books, the most recent of which are Tracing the Cultural Legacy of Irish Catholicism: From Galway to Cloyne and Beyond (with Eugene O'Brien, 2017) and Assessing a Literary Legacy: Essays on John McGahern (1934-2006) (with Derek Hand, forthcoming). He is currently working on a pictorial exploration of image and text in John McGahern's representation of Leitrim with photographer Paul Butler.