A Father's Dream: My Family's Journey in Music (Paperback)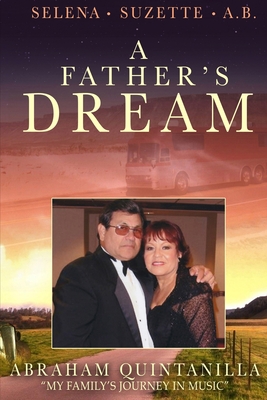 $28.99

Usually Ships in 1-5 Days
Description
---
A Father's Dream: My Family's Journey in Music chronicles the life of a musician, performer, man of God, and successful Mexican American entrepreneur. This is the story of a man who has experienced great joy and even greater pain, but by holding onto the strength embedded in each of us, embracing the love of family, and leaning on his faith in God, he is able to move forward toward the future with a positive disposition.
Abraham Quintanilla takes the reader on the journey of his life, a life that reflects the up and down experiences of a self-made success. With a raw emotion and honesty, he shares the twists and turns of a road many readers may have been forced to travel and a few others hope never to traverse. From the sublime joys of fatherhood, to the accomplishment of creating a musical empire and surviving its failures, he shares the unexpected life events that make up each of our lives.
Every reader will gain a stronger sense of humanity and a deeper understanding of just how precious and fleeting life can be from reading this memoir. Readers will also be given a close and personal view into the behind-the-scenes intricacies of a successful family business. Share the joy a parent feels for their children's success. And most of all, readers will understand the human need to embrace one's own talents. Finally, anyone who picks up this book and reads it will come to know that unforeseen tragedy can and does happen, but with faith and family as our support system, we are able to pick up the pieces of our broken hearts and walk bravely into the future with our newfound hope lighting the way.