Landscapes and Landmarks of the Great Central Valley (Paperback)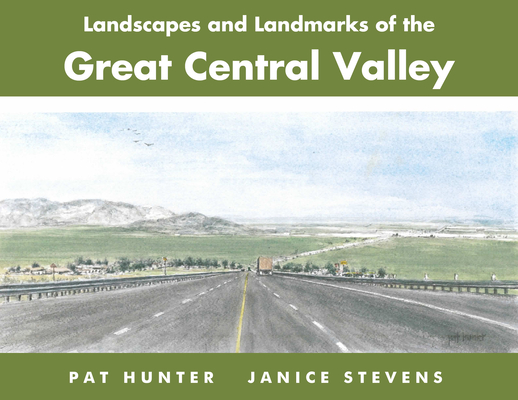 $29.95

Usually Ships in 1-5 Days
Description
---
A gorgeously illustrated tour of California's heartland, lovingly depicted in over 100 original watercolor paintings.
From Tejon Pass in the south to Mount Shasta in the north stretches one of California's hidden gems, the heartland of the Great Central Valley. The most productive agricultural region anywhere in the world, the Central Valley is an entirely different California most tourists never see--a rural land of farms and industry, stunning natural beauty, and historic cities, populated by friendly, hard-working people.
Superbly illustrated with over 100 full-color original watercolor paintings, Landscapes and Landmarks of the Great Central Valley is a loving tribute to the Valley created by two native daughters, award-winning artist Pat Hunter and acclaimed writer Janice Stevens. Hunter and Stevens take the reader on a personal tour of their home region, showing the charms of the Valley's agricultural heritage, natural scenery, history and architecture.