All My Friends Are Superheroes (Paperback)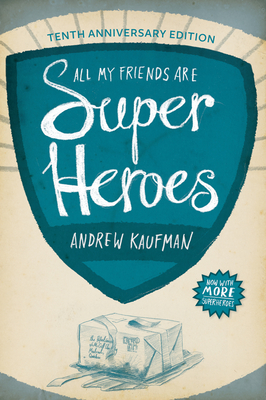 $15.95

Usually Ships in 1-5 Days
Description
---
One of the saddest, funniest, strangest, and most romantic books. . . . Brilliant --The Bookseller (UK)
All Tom's friends really are superheroes. Tom even married a superhero, the Perfectionist. But at their wedding, Perf is hypnotized by her ex-boyfriend, Hypno, to believe Tom is invisible. Nothing he does can make her see him. Six months later, the Perfectionist is sure Tom has abandoned her, so she's moving away. With no idea Tom's beside her, she boards a plane. Tom has until they land to make her see him.
This tenth anniversary edition adds short stories, illustrations, and a foreword to the cult classic that has been a bestseller in the United Kingdom, Germany, and Sweden.
Andrew Kaufman is the author of The Waterproof Bible and The Tiny Wife.