I Am a Hero Omnibus Volume 9 (Paperback)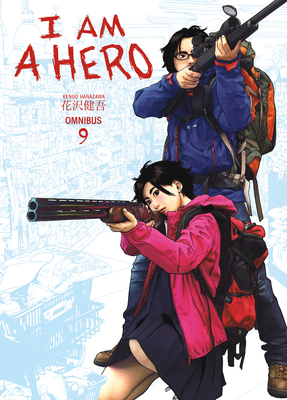 $19.99
Email or call for price
Description
---
Winner of the esteemed Shogakukan Manga Award and now a feature film!

For mature readers! A small group of survivors, led by former manga creator Korori Nakata, considers breaking from a large, organized group of humans who follow cult leader "Asada" and have taken control of a high-rise apartment building. On a collision course with our heroes Hideo and Hiromi, the high-rise survivors face extremely powerful ZQNs and strange ZQN-human hybrids that may hold the key to unlocking the global zombie epidemic! Hideo and Hiromi bond, hoping to share a moment of romance while the rest of Japan falls apart. This omnibus collects two thrilling original Japanese volumes into one huge Dark Horse Manga edition!
About the Author
---
Kengo Hanazawa is a Japanese manga artist known for his seinen works. He won the Topic Award of the 2005 Sense of Gender Awards for his graphic novel Ressentiment and was nominated for the 3rd, 4th and 5th Manga Taisho for I Am a Hero. His series Boys on the Run was adapted into a live action film in 2010. He formerly worked as Osamu Uoto's assistant.