The Circle War (Wingman #2) (Paperback)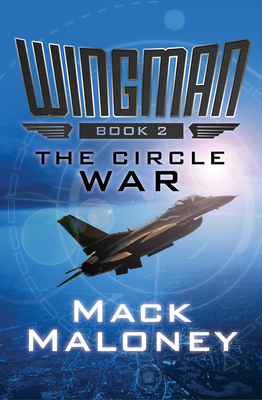 $23.99

Usually Ships in 1-5 Days
Other Books in Series
This is book number 2 in the Wingman series.
Description
---
Flying over a shattered nation, ace pilot Hawk Hunter comes face to face with his greatest enemy
The United States may have defeated the Soviet Union in the Battle for Western Europe, but the Russians ended World War III with a nuclear sneak attack that shattered America into a collection of warring states dominated by criminals, fascists, and pirates. Air power rules all in the New Order, and pilots like Hawk Hunter are the only form of law. One of the most decorated pilots of the old US Air Force, he flies for the Pacific American Air Corps, a loose group of flyboys who have taken it upon themselves to safeguard what remains of US borders. Flying his U-2 over the frozen tundra late one night, Hunter detects something on his infrared camera: fifty jet fighters, accompanied by a full-scale invasion force. And their sides bear the emblem that frightens him most: the red star of the Soviet Union. World War IV is about to begin. The Circle War is the second book of the Wingman series, which also includes Wingman and The Lucifer Crusade.
About the Author
---
Mack Maloney is the author of numerous fiction series, including Wingman, Chopper Ops, Starhawk, and Pirate Hunters, as well as UFOs in Wartime: What They Didn't Want You to Know. A native Bostonian, Maloney received a bachelor of science degree in journalism at Suffolk University and a master of arts degree in film at Emerson College. He is the host of a national radio show, Mack Maloney's Military X-Files.