DK Life Stories: Harriet Tubman (Hardcover)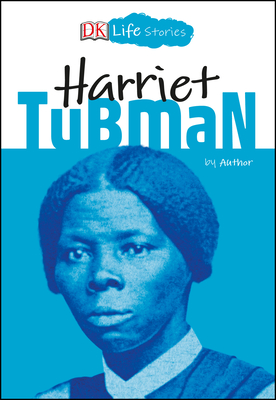 $16.99
Email or call for price
Description
---
In this kids' biography, discover the inspiring story of Harriet Tubman, a fearless activist and abolitionist who helped free many slaves.

Born into slavery in c.1820, Harriet Tubman would later run away and help scores of other African American slaves escape to freedom in the North using the "Underground Railroad." A nurse, scout, and advisor during the American Civil War, Harriet co-led the Combahee River Raid, in which 700 slaves were liberated. After the war, Harriet became involved in women's suffrage, or the right to vote, and opened a retirement home for sick and elderly African Americans. In this biography book for 8-11 year olds, learn all about Harriet Tubman's fascinating life, the hardships she endured, her visions, the people she helped and rescued, the battles she fought, and how this American icon of justice and strength continues to inspire so many people today.

This new biography series from DK goes beyond the basic facts to tell the true life stories of history's most interesting people. Full-color photographs and hand-drawn illustrations complement thoughtfully written, age-appropriate text to create an engaging book children will enjoy reading. Definition boxes, information sidebars, maps, inspiring quotes, and other nonfiction text features add depth, and a handy reference section at the back makes this the one biography series every teacher and librarian will want to collect. Each book also includes an author's introduction letter, a glossary, and an index.
About the Author
---
Author Kitson Jazynka is an award-winning freelance writer and children's author. Her work appears regularly in National Geographic Kids, American Girl, and Young Rider magazine, as well as the Washington Post's KidsPost. Kitson currently lives with her family in Washington, DC.

Literacy consultant Stephanie Laird is an instructional coach at Mitchellville Elementary in Mitchellville, Iowa, and is currently serving on the International Literacy Association's (ILA) Board of Directors through 2019. She was the 2014 recipient of the ILA Technology and Literacy Award. Stephanie is the President-Elect of the Iowa Reading Association and was the 2017 Conference Chair of the Iowa Reading Association's annual conference. Along with being an ambassador and advocate for education, literacy, and teacher leadership across her state, Stephanie was a member of ILA's Literacy, eLearning, Communication, and Culture Committee and has contributed to the International Literacy Day Activity Kit, Literacy Daily, and ReadWriteThink.