I Overheard the Bluebirds Talking (Paperback)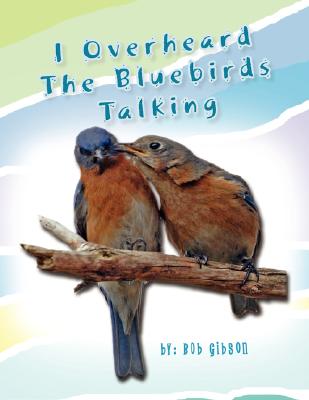 $33.32

Usually Ships in 1-5 Days
(This book cannot be returned.)
Description
---
My goal for my photography is to capture and share the beauty around us that, until now even I never took the time to recognize and enjoy. So, if for only a moment, stop, "smell the roses" and enjoy
Digitally capturing birds, flowers, butterflies and other small beautiful things always reaffirms my faith in God, for I'm always reminded of a line in a Hymn, "All things bright and beautiful God hath made." How else could anything so intricate, complex and beautiful even exist?
"OPEN YOUR EYES AND LISTEN TO THE BLUEBIRDS" is a result of hundreds of hours of observing bluebirds in our back yard at our feeders and birdhouses. Watching the body language of these birds through a 600 mm Nikon lens has been a pure pleasure and one that had to be shared, the first picture that made me realize I must share what I was hearing was the one I captioned "Are you listing to me?" It was then I knew that these birds were talking to us through their body language and we had only to watch closely to see what they had to say. I quickly found that that had a good bit to say and learned that they were excellent stand up comedians. So, after you've read this book, pick up some binoculars or a long lens, a few meal worms a comfortable chair, sit back, watch and listen to your bluebirds. You'll find there is nothing quite so special as "listening" to a couple of God's wonderful creations." God Bless.