My Bucketlist (Hardcover)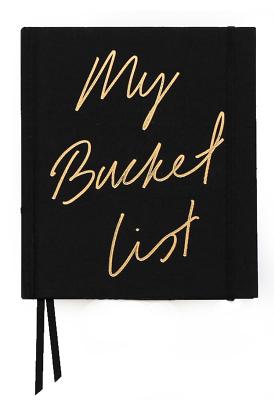 $34.99

Usually Ships in 1-5 Days
Description
---
"My BUCKETLIST" is a trendy coffee table journal inspiring you to collect and fulfill all those dreams, desires and ideas of what you want to do with your one extraordinary life. It is a place to catch all your dreams, desires and ideas to make sure you live your life to the absolute fullest. Full of incredibly inspiring stories, these wonderfully designed journals are a beautiful gift for any occasion.
Beautifully bound in stylish black cloth, " My BUCKETLIST"is a funky new journal that invites you to decide what you want to do with your one wild and crazy life by collecting all your dreams & desires in one place. Whether it is to drive down Route 66 in a Cadillac, eat pizza in Naples, ride a zebra or just dance in the rain, this book is buzzing with tips, motivation and everything you need to start your lifes greatest adventures.
Quirky, individual and so much fun, "My BUCKETLIST" includes: Bucketlist of 101 blank items ] 101 question spreads, 1 for each item ] Inspiring interviews with successful high profiles ] Space to insert pictures ] Inspiring quotes ] Beautiful photography from around the world ] World map ] Before & summary pages.