Norman Rockwell: 332 Magazine Covers (Tiny Folio #11) (Hardcover)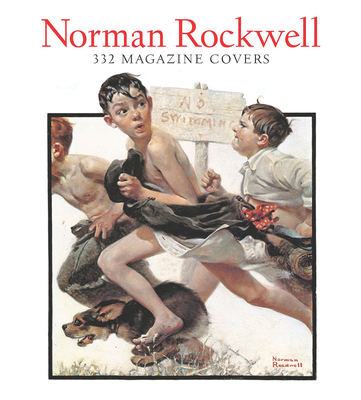 $12.95

Usually Ships in 1-5 Days
Description
---
At the outset of his career, Norman Rockwell was not the most likely candidate for long-term celebrity; he was just one of many skillful illustrators working within the conventions of the day. But there was something tenacious about his vision, and somet
It seems familiar because it was everyone's dream of America; and it was unique because only Rockwell managed to bring it to life with such authority. This was, perhaps, an America that never existed, but it was an America the public wanted to exist. And Rockwell put it together from elements that were there for everyone to see.
Rockwell helped preserve American myths, but, more than that, he recreated them and made them palatable for new generations. His function was to reassure people, to remind them of old values in times of rapid change.
About the Author
---
Christopher Finch was born in Guernsey, Channel Islands, in 1939 and came to the United States in 1968 to join the curatorial staff of the Walker Art Center in Minneapolis. His books include the best sellers Norman Rockwell's America, The Art of Walt Disney, and Rainbow, a biography of Judy Garland, which was turned into a motion picture for NBC television.