A General History of the Lives, Murders and Adventures of the Most Notorious Pirates (Hardcover)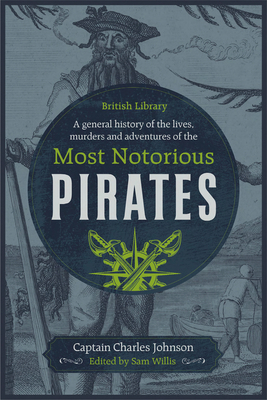 $32.95

Usually Ships in 1-5 Days
Description
---
A thrilling collection of accounts including from all over Great Britain, featuring fantastically detailed contemporary images from the 1724 publication 

First published in 1724 following a marked increase in pirate attacks on the Spanish Main and the resultant Wapping executions, Captain Charles Johnson's A General History of Pirates is the most famous, and most influential, book about pirates ever written. Famed for its vigorous prose and uncanny understanding of the pirates' way of life, Johnson's volumes became the forerunners of the real-life criminal biography genre and inspired the likes of Defoe's Moll Flanders and Fielding's Jonathan Wild. Without them there would have been no Peter Pan, Treasure Island, or Captain Jack Sparrow. This new edition presents twenty action-packed biographies detailing the blood-thirsty escapades of Blackbeard, Captain Kidd, William Avery, and Bartholomew Roberts. The celebrated female pirates Mary Reed and Anne Bonny also owe their subsequent notoriety to Johnson's book. Originally published in folio size complete with fine copper engravings, this new edition not only includes the very best of the original decorative features but also presents a series of related illustrations, adverts, playbills, and portraits from the British Library.
About the Author
---
The identity of Captain Charles Johnson has long been a mystery. Suspected as a pseudonym for Daniel Defoe, author of Robinson Crusoe, or even as a pirate himself, neither has ever been confirmed. His books are the prime source of information on the great age of piracy and road adventurers and have inspired numerous plays, books and films including Treasure Island, Peter Pan and Pirates of the Caribbean.